House Cleaning & Domestic Cleaners York
Wonder Maids is a reliable, local cleaning service that caters to the domestic cleaning needs of York and the surrounding areas. We understand that every household has unique requirements, and we strive to provide a value-for-money service that is tailored to your specific needs. Our cleaning programs are carefully crafted based on our extensive knowledge and experience, with a range of services from weekly home cleaning to deep cleaning. If you're looking for domestic cleaners York, let us work with you to create a clean and healthy living space.
Contact Us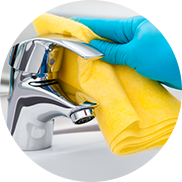 Get the Wonder Maids dirt free guarantee
At Wonder Maids, we are committed to being the most reliable, professional, and results-driven cleaning company in York and North Yorkshire. We don't simply make promises of superior service; we back them up with our dirt-free guarantee. If you happen to find any dirt, dust, or grime after our visit, simply let us know, and we'll come back and clean it again. With our cleaning service, you can trust that your home will be truly clean after every visit.
Why Choose Us
Get a Free Quote
At our cleaning service, we aim to make your life easier with a range of additional services. We offer everything from ironing to linen changing, as well as steam cleaning for your fridge and freezer. If you require any of these services or have any other cleaning needs, simply let us know, and we'll provide you with a free quote.
Professional domestic cleaning. From top to bottom.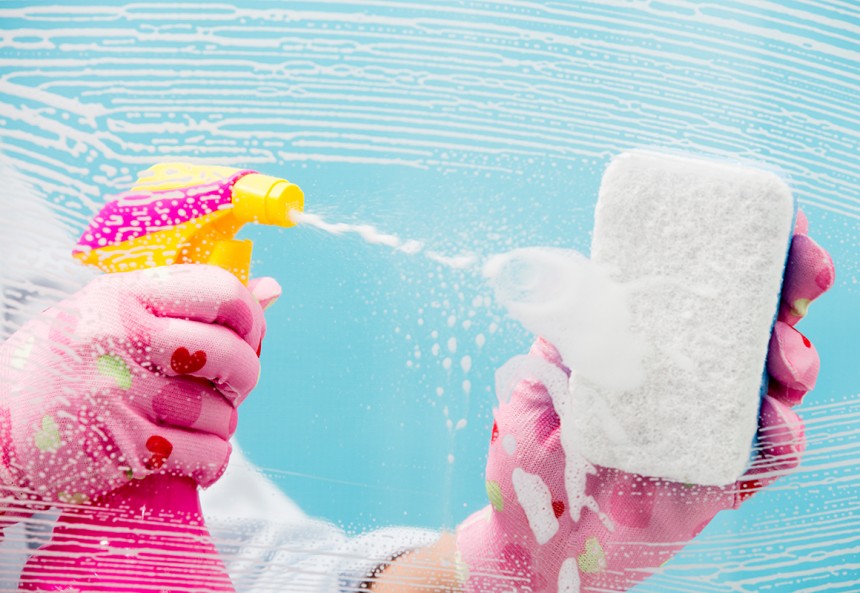 Our professional domestic cleaning service is staffed by friendly, fully insured, and trained cleaners. You can trust us to make your home beautiful and spotlessly clean, contributing to a happy, healthy, and productive environment for your family.
See the difference a professional cleaning service can make.
When it comes to domestic cleaning, house cleaning or flat cleaning service, maid services, commercial cleaning, office cleaning or domestic cleaners, York offers a plethora of options. However, finding a cleaning company that meets all of your expectations can be challenging. If your cleaners fail to show up on time or fail to do a satisfactory job, there may be little point in having them, since it defeats the purpose of hiring professional cleaning services in the first place!
You chose to hire professional cleaning services to alleviate the burden of being continually cleaning and to have more leisure time. However, an unreliable cleaning service can sabotage all that, disrupting your routine and preventing you from enjoying your free time.
Cleaning is not just about wiping surfaces, it requires skills and specialized equipment to achieve high standards. Not all cleaning companies offer the same level of service, so it's crucial to choose wisely. Wonder Maids, a professional cleaning service in York, understands the importance of reliability and consistency, and we are committed to meeting your expectations.
We would love to take care of your cleaning needs, whether it's for your home, office, or commercial property. Contact us today to receive a free quote and discuss how we can help you.
Friendly cleaners, York. Reliable domestic & home cleaning company, York

We provide a diverse range of cleaning services, customized to meet your individual needs. Our offerings include domestic cleaners in York, as well as house cleaning services, weekly and fortnightly domestic cleaning, daily office cleaning, communal area cleaning, retail shop cleaning, steam cleaning, fridge/freezer cleaning, towel cleaning, and laundry and ironing services.
We excel at cleaning – it's our specialty!
The cleaning we carry out in your home
All Rooms
Wipe, clean and polish.
Clean glass surfaces, polish mirrors.
General Dusting
Dust skirting boards, light fixtures, woodwork, window sills and lamps, remove cobwebs.
Vacuum
Thoroughly vacuum floors, carpets, rugs and stairs.
Clean reachable internal windows, window sills.
Bathrooms
Clean toilets.
Clean and sanitise toilet, including bowl, seat, lid, tank, and base.
Clean bathrooms.
Scrub, clean and sanitise showers, grout, baths and sinks inside and out.
Polishing up.
Clean, dry, and shine all mirrors. Polish chrome.
Wipe and dust.
Clean all shelves, cupboard fronts, fixtures, and items on the vanity sink.
Kitchen
Clean cooking appliances.
Clean and degrease cooker, hob, and control knobs. Clean inside of microwave.
Clean sink and countertops.
Scrub and shine sink and faucets. Wash worktops, back-splashes, tiles.
Wipe surfaces and furniture.
Clean, dry, and shine all appliance surfaces. Damp-wipe cupboard fronts, table, and chairs.
Vacuum and wet mop floor.
Add on services
Bed making and linens changing.